We are proud to announce are Inventory Reduction Sale's Event at Columbia Rug Carpet One Floor & Home. Being the oldest and largest flooring store's in Peoria, IL means we have a lot to live up to, but we promise you, this sale won't disappoint.
Columbia Rug Carpet One Floor & Home Inventory Reduction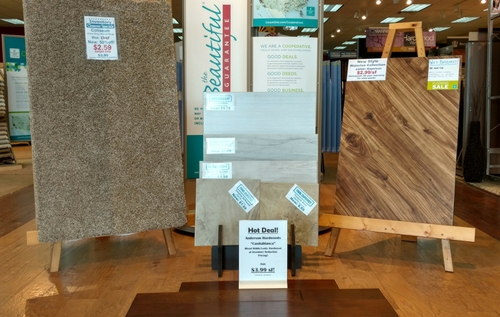 All stocked items are clearance priced while supplies last! So don't waste another moment and visit our Columbia Rug Carpet One Floor & Home showroom today. Below is a preview of our sale. Nonetheless, pictures don't do these floors justice. See how soft and durable are carpets are. We only provide top of the line carpet brands. In addition, our hardwood and tile floors provide a timeless look and are even more beautiful in person. See the gorgeous textures and natural details of the hardwood and tile. Also, you can't forget about our available luxury vinyl floors on sale. LVT flooring is quickly becoming a favorite in homes due to its durability and water resistance.
Discount Carpet Sales
We have the largest stock carpet selection in central Illinois. All carpets are currently closeout priced with savings up to 50% off! Having a carpet in your home not only provides a comfort, but is safer for pets and kids.
Hardwood and Tile Clearance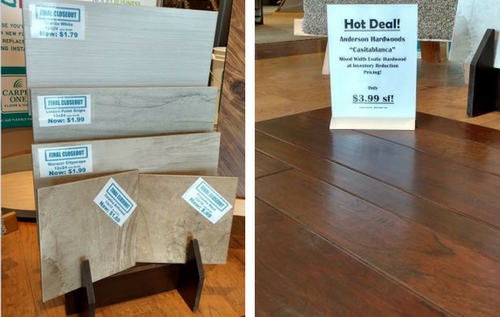 At Columbia Rug, we also has a huge inventory of hardwood, ceramic, and waterproof LVT; all sale priced at the biggest discounts this year. Hardwood and tile flooring are known for their timeless looks and natural beauty. Having a tile and hardwood floor in your home is not only a lasting investment, but has the highest resale value out of any other floor.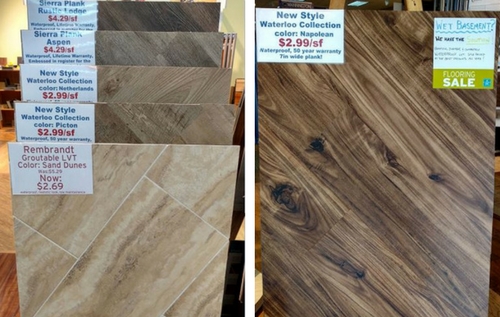 Luxury Vinyl Tile and Luxury Vinyl Plank floors have become a favorite in many homes. These floors allow you to have all the look of real hardwood and tile and with greater sustainability and durability. LVT and LVP are perfect in homes with active families.
To learn more about our Inventory Reduction Sale, contact Columbia Rug Carpet One Floor & Home or come visit our showroom in Peoria, IL. We will help you navigate through our large selection of flooring items. Don't wait to upgrade your floor! Click here to contact: Columbia Rug Carpet One Floor & Home